PUPPIES!!!PUPPIES!!!PUPPIES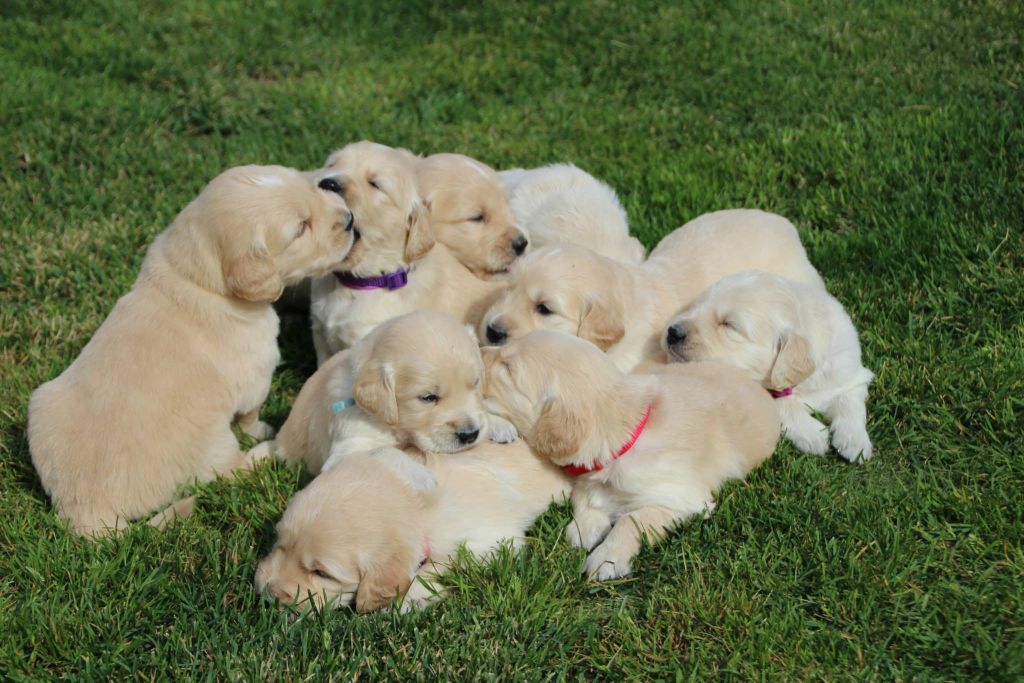 Welcome!
I have been a dog-owner from 1992. My first dog were american cockers - Alfi and Vibsy. Alfi was my first showdog and EST CH but Vibsy's life was too short and he didn't make to get his last CAC. Alfi was 13,5 years old when he left us and he was a friend to my first golden retriever Chap. Chap is a very obedient and friendly dog and the best dog in the world! Thanks to him I like this breed very much and he helps me to grow up my younger goldens Jeti and Fredy. He has been the playing partner and the teacher for them since their childhood. Now they take care of their old friend Chap.
Half of the year we live in town and the other half we spend in Laulasmaa where we take long walks in the forest and swim in the sea.
I am very glad if you like my homepage and my goldens and if I can be useful for you!
Reet Tutt
Phone +372 5152433
e-mail: reettutt@gmail.com või reet@klaasmerk.ee
Last updated: 25.08.14 News, Fredy - progeny, show results.